Top Tyre Inflators For 2023
Drive anywhere without the worry of having a flat tyre with no solution.
Here are the top picks on the market for keeping your tyres pumped up and healthy. Find the best choice for you and your vehicle below: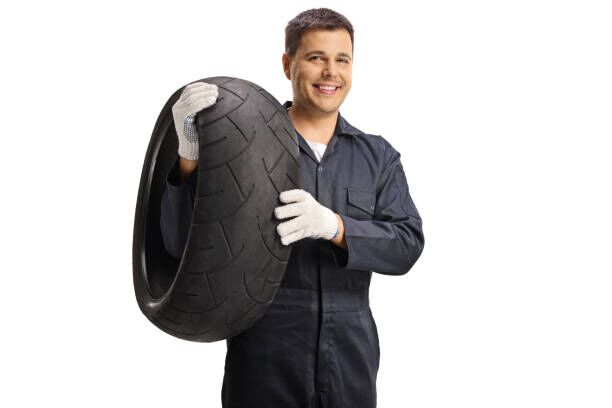 A perfect addition to your toolbox. With 4 adaptors included, you can inflate car and bicyle tyres, air mattresses, balls, balloons and more in a timely fashion. This is the best bang for buck tyre inflator on this list.
Pack some reliability into your boot with the very reputable Michelin brand, offering all the necessities you need from a tyre inflator and more.
A fast, very efficient tyre inflator that can pump a flat tyre to 30PSI in an astonishing 2 minutes. Suitable for large vehicles with its long 3.5M cable.
Rated Best For Portability
The perfect tyre inflator for someone on the go, or with many inflatable items needing to be pumped up. A ridiculously light option that allows for ultimate portability, with some cool features too.
Who said manual pumps were outdated? This cheap solution wont hurt your wallet and comes from the legendary brand of Michelin.
What To Look For In A Tyre Pump?
Depending how deep your pockets go, car inflators can come with a massive variety of features. Such as a torch, pressure gauge, carry bag and more.
If you cycle or plan to use an inflator for several reasons then its advised to buy a portable one for ease.
If this isn't a problem for you, then we would advise to look for a more heavy duty inflator. This is so you can use it on any sized vehicle in a fast fashion.
If still unsure, pick one that is most aesthetically pleasing on your eye, along with design features.
When Should Tyre Pressure Be Checked?
It is recommended by most tyre manufacturers to check the pressure of each tyre at least once a month.
Some Tyre manufacturers, such as Continental, even suggest checking your tyre pressure every two to four weeks.
Dunlop stated that a tyre will lose around 1psi every month. Tyres should be inflated correctly because under inflation will wear out a tyre much faster.
Michelin also said that a difference of 7psi from the manufacturer's recommended amount could reduce the life of a tyre by a substantial 8,000km, or 5,000 miles.
This question is very relative to the driver, and how the car is driven, along with the type of car(weight).
If you drift your tyres or launch from every set of lights…yeah, you can understand how its different.
On average, it is said that
3-5 years
is a good expectation for your standard all season tyre considering you drive 12-15,000 miles a year according to a
Bridgestone
guide.